Wednesday, November 11, 2015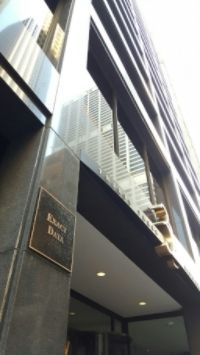 Exact Data, a direct marketing company based in Chicago, IL, will open a new office to accommodate the company's rapid growth.
With over 100 employees, the company outgrew its current office, also in downtown Chicago.
The new office, which opens November 15th, 2015, is located across from Daley Plaza at:
33 N. Dearborn Street, Suite 200
Chicago, IL 60602
The company phone and fax numbers remain unchanged:
Phone – 877.440.3282
Fax – 847.332.0383
"Our new, larger space will allow us to service more clients, more effectively," says Exact Data CEO Larry Organ.
About Exact Data
Exact Data is a Chicago-based marketing technology company with regional offices across the United States. The company's product is data, but their strength is technology. Exact Data leverages its technical expertise to deliver results - connecting clients with their audience through data-driven direct marketing services.
For more information, email info@exactdata.com or call (877) 440-3282.